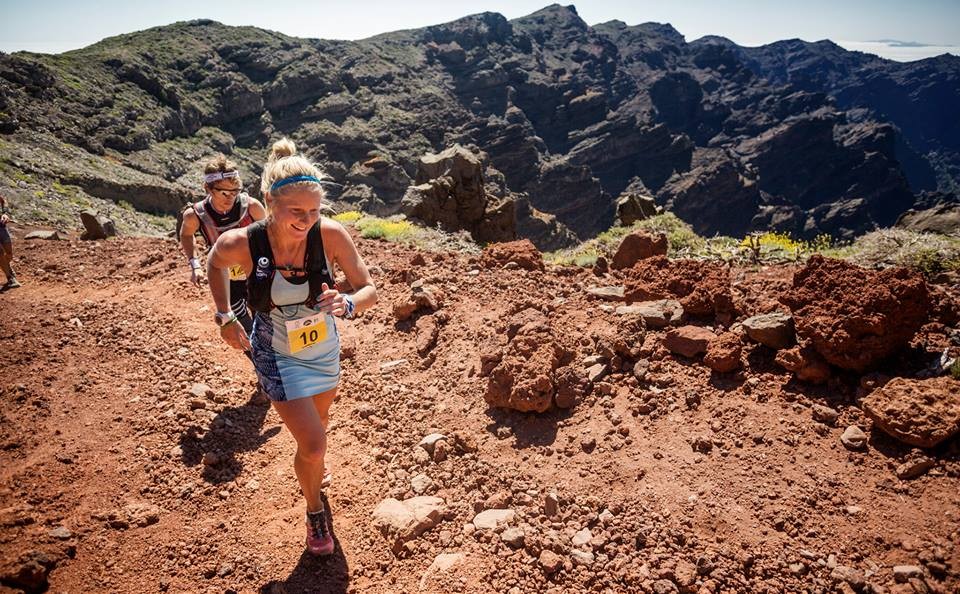 Entrevista feita por Filipe Gil:
Com a ajuda da Salomon Portugal chegamos ao contacto com a ultra runner Anna Frost que está nos Açores para participar no Azores Trail Run, que se realiza este fim-de-semana.

Depois de um período complicado com lesões e problemas de saúde, Frost regressou recentemente à competição e venceu a prova de Ultra da Transvulcanica nas Ilhas Canárias, em Espanha, realizada no passado dia 10 de maio. Assim, e num exclusivo (até ao momento) para Portugal, a super corredora neozelandesa respondeu às nossas questões antes de voltar a maravilhar-se com as paisagens açorianas.
Para sermos mais fiéis à mensagem decidimos publicar a entrevista original, feita em inglês:
Why did you choose to run the Azores Trail?
 I have never been to and know nothing about the Azores so I was really excited to be able to explore a new place. It looks amazing.
It's your first time in Azores and in Portugal? Do you know any Portuguese (male or female) ultra runner?
No I dont, but I look forward to meeting them.
After a great victory in Transvulcania 2014, do you come to Azores to win the race?
I come to the Azores islands to run in beautiful place and meet new people. This race for me is about sharing the moment, it is not a focus race for me.  
More and more, ultra running, trail running and mountain running is growing elsewhere in the planet. In your opinion why this is happening?
Because it is accessible for all people all sizes all ages. People are realising it is so easy to get away from the stresses of life simply by going for a run.
Is trail running a popular sport in your homeland, New Zealand?
Yes very, we have amazing trails and mountains. 
Every year you see more women running ultra races.  What's your advice to those women who are starting to run this long distance races?
Be patient, consistent, take care of your health and talk to others about all things running!
You also design equipment for women, how was the experience, and what's your favourite piece?
I helped Salomon with a project "New Zealand Limited Edition" with some beautiful colours, freedom of character and still maintaining the quality of Salomon. My favourite is the running dress. 
Do you agree that you and your follow mates in Salomon Running team (Gates, Forsberg, etc) are a bit the trail running "hipster" with different looks and philosophy? Why is this team so special and with strong personalities (not forgetting the amazing athletes that you are)?
We are all passionate about our sport and we all have our own characters that we are not ashamed to show. We want to share our passion for the sport with everyone in an honest and real way.
Our brand Salomon is betting, worldwide in the City Trail concept. Do you like this concept? Do you do once and while city trailing and running in the city, or do you prefer only to run in the wild?
I think it is wonderful to provide people who can't get into the mountains for all sorts of reasons an inspiration to go and adventure. Cities can be extremely fun if you just open your eyes and look for exciting paths. Yes I also like to run on roads, in the cities from time to time, but I get my most pleasure in the mountain trails. 
E aqui colocamos um vídeo sobre esta corredora: